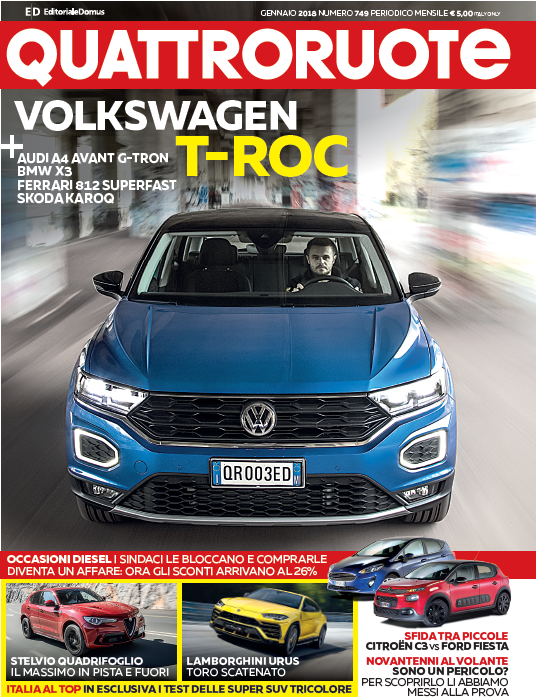 Since 1956 Quattroruote has been the most appreciated, popular and authoritative car magazine in Europe.
Every month it features all the car market novelties in Italy and abroad, it tests the most important cars with an objective and transparent methodology, it analyses the second-hand market trends and produces quotations that are the benchmark for the industry and consumers alike.
Thanks to its loyal audience and the trust by motoring and non-automotive companies, it can easily detect consumers' needs and reach active trend-setting targets.
Quattroruote is on sale every month for € 5.00