System Cucchiaio d'Argento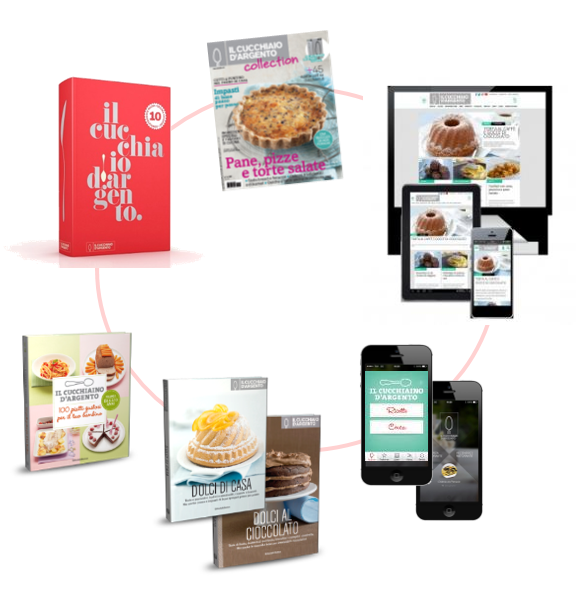 With over three million copies sold, Il Cucchiaio d'argento is Italy's most influential and successful cookbook. First published in 1950, it has been revised ten times and is distributed across the world, in twelve language translations.
Over the years, an integrated multiplatform system across print and digital has developed around the brand, successfully combining authoritativeness and tradition with dynamism and innovation.
In addition to the main volume, several successful themed editions have been published over the years. The pioneering series "Il cucchiaino d'argento" focuses on infant and children nutrition.
In kiosks, the brand is available through quarterly magazine editions "Il cucchiaio d'argento" and Il Cucchiaino d'Argento", the former focusing on specific themes, the latter helping young mothers deal with children's recipes and nutrition tips.
The digital version of cucchiaio.it, is imperative for food and cooking fans. Daily updates make cucchiaio.it a privileged platform for dialogue between the brand and food and recipe lovers. Its facebook page ranks first among food pages in Italy.
Pubblisher Giovanna Mazzocchi Bordone

Editorial and Advertising Department
Editoriale Domus S.p.A., 20089 Rozzano (Milano), Via Gianni Mazzocchi, 1/3
tel +39.02.82472.253/502 fax +39.02.82472.385