QUATTRORUOTE – THE SYSTEM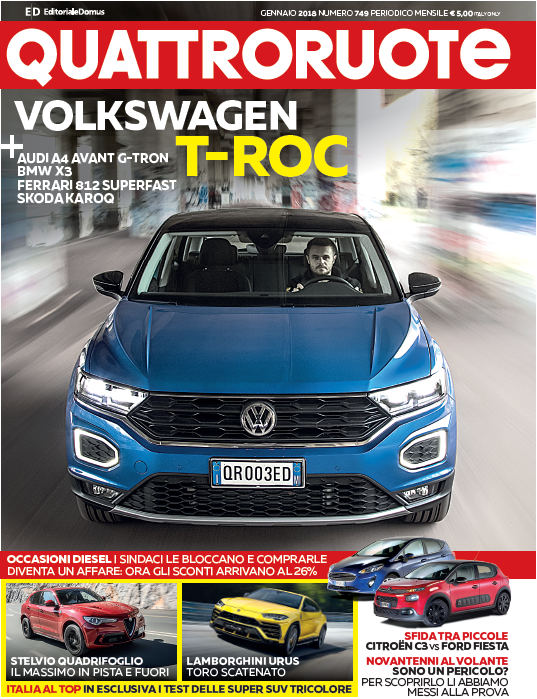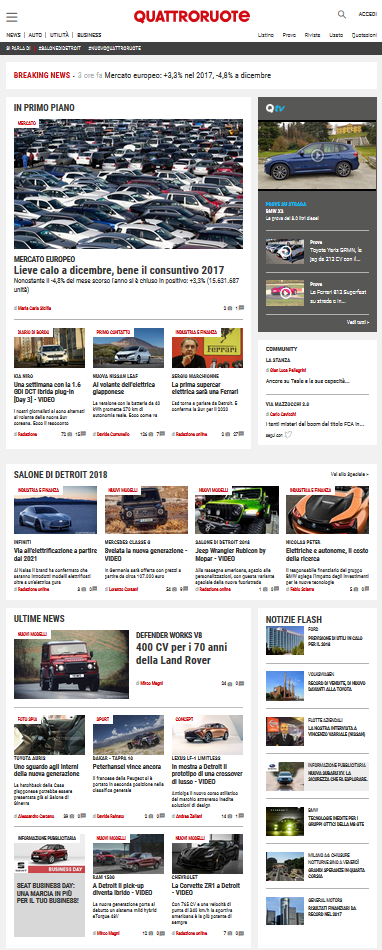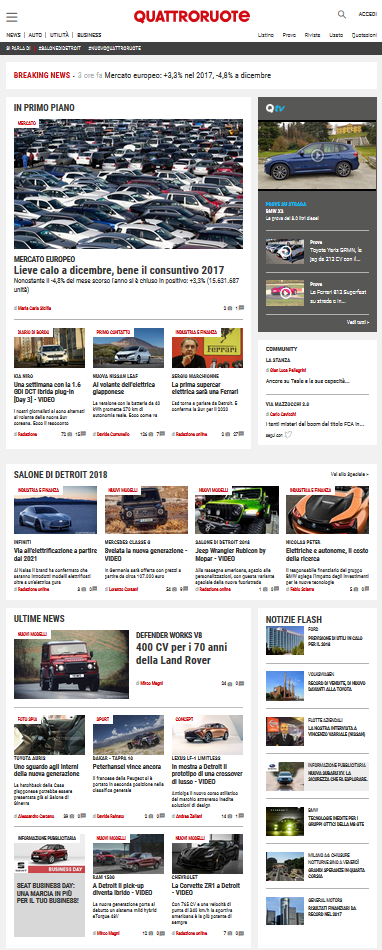 Since 1956 Quattroruote has been the reference point for mobility thanks to its authoritativeness, leadership and constant reader's trust.
Over the years, the Quattroruote brand has grown into a system of information and services, always true to the values of independence and impartiality set by its founder.
Quattroruote identifies new consumer habits, examines new trends, anticipates new evolution dynamics and promotes changes in its print and digital pages, on its social media channels, in dedicated B2B products and on the field through dynamic and educational events.
AVERAGE PRINT RUN:
200,000
*
AVERAGE CIRCULATION:
130,000
*
* Publisher's statement 2022
UNIQUE BROWERS:
5,486,424*
REGISTERED USERS:
2.089.280**
*WebTrekk Monthly Average 2022 ** Publisher's statement Feb.2023
*Size of the community indicated by the Social Network