QUATTRORUOTE – THE SYSTEM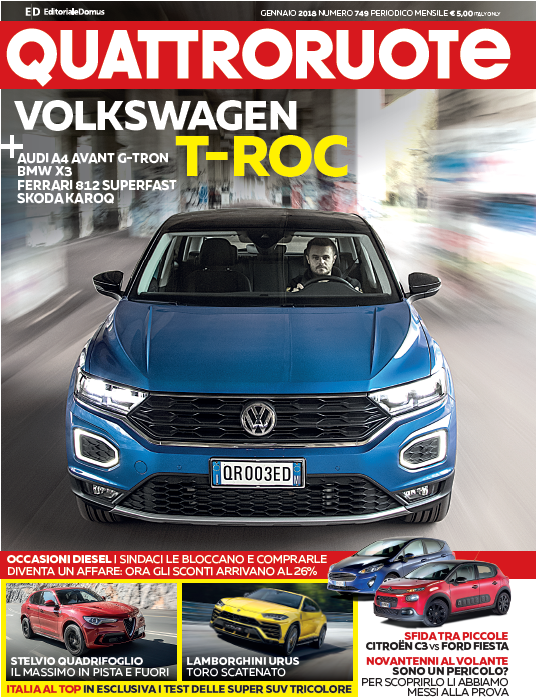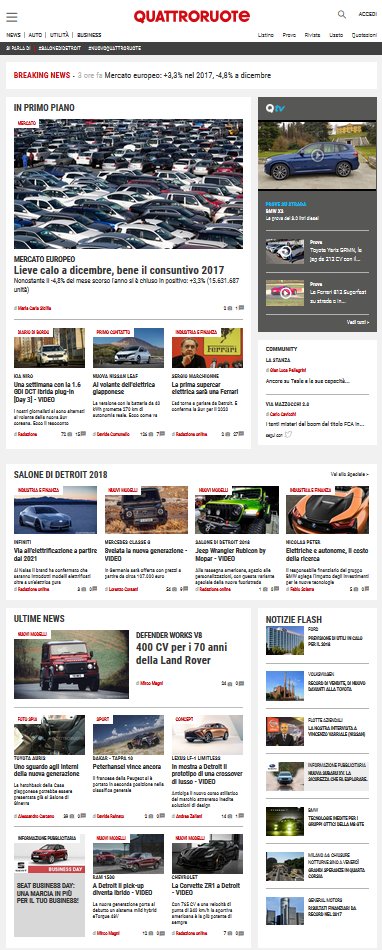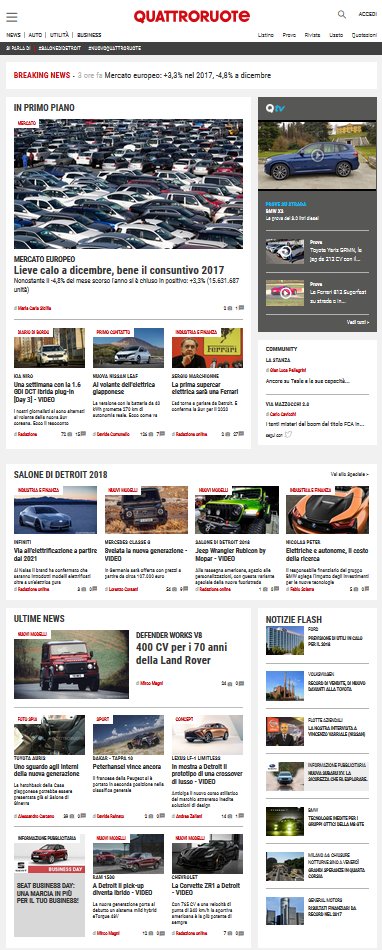 Since 1956 Quattroruote has been the reference point for mobility thanks to its authoritativeness, leadership and constant reader's trust.
Over the years, the Quattroruote brand has grown into a system of information and services, always true to the values of independence and impartiality set by its founder.
Quattroruote identifies new consumer habits, examines new trends, anticipates new evolution dynamics and promotes changes in its print and digital pages, on its social media channels, in dedicated B2B products and on the field through dynamic and educational events.
BEMAP was officially presented on February 2nd, 2017, during the annual Quattroruote Day. The new company originates from a joint venture between Editoriale Domus and Advice Group, an international progress marketing agency.
BEMAP aims at becoming in two years the most powerful and widespread digital conversion tool based on the intrinsic value of Big Data Driven, thus on the generation of behavioral leads. It primarily targets all automotive companies and all other business interested in maximizing, optimizing and converting their digital advertising and digital engagement investments.
BEMAP - "Map and Convert Your Data" www.be-map.it
AVERAGE PRINT RUN:
195.270
*
AVERAGE CIRCULATION:
137.324
*
* ADS Avg May 2021
REGISTERED USERS:
1.780.698**
*WebTrekk – July 2021 ** Publisher's statement avg. 2021
Size of the community indicated by the Social Network – September 2021