QUATTRORUOTE Fleet&Business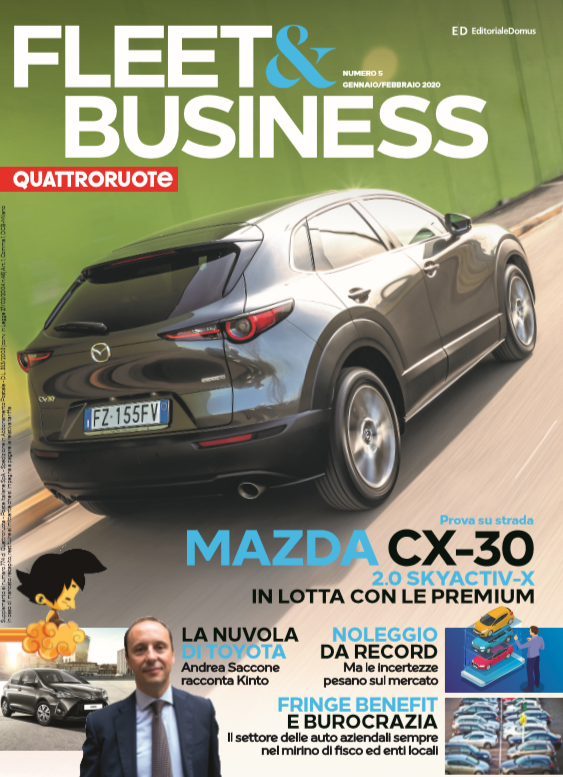 The system designed to get fleet management professionals networking.
Quattroruote has always been close to the corporate fleet universe, to which it has devoted numerous publications, specials and conferences over the years. Now, in synergy with the Professional and Accademia ED division, it is contributing its expertise to Quattroruote Fleet&Business, a platform offering top-rate services to the whole fleet sector – from rental to company fleets.
Its approach incorporates a bimonthly magazine and in-depth analysis in Quattroruote and at quattroruote.it, with special sections, updates and news plus high-level training courses, initiatives and events designed for the needs of a wide community of fleet managers and all the companies in the sector.
Publisher: Giovanna Mazzocchi Bordone
Editor-in-chief: Gianluca Pellegrini
Curated by: Alberto Vita
Editorial and Advertising Department:
Editoriale Domus S.p.A., 20089 Rozzano (Milano), Via Gianni Mazzocchi, 1/3
tel +39.02.82472.253/502 fax +39.02.82472.385

| | | | |
| --- | --- | --- | --- |
| MONTH | ISSUE | AD BOOKING | NEWSSTAND LAUNCH |
| January | 5 | 18-jan | 30-jan |
| March | 6 | 19-feb | 28-feb |
| May | 7 | 20-apr | 30-apr |
| July | 8 | 20-jun | 30-jun |
| September | 9 | 25-aug | 04-sep |
| November | 10 | 20-oct | 29-oct |