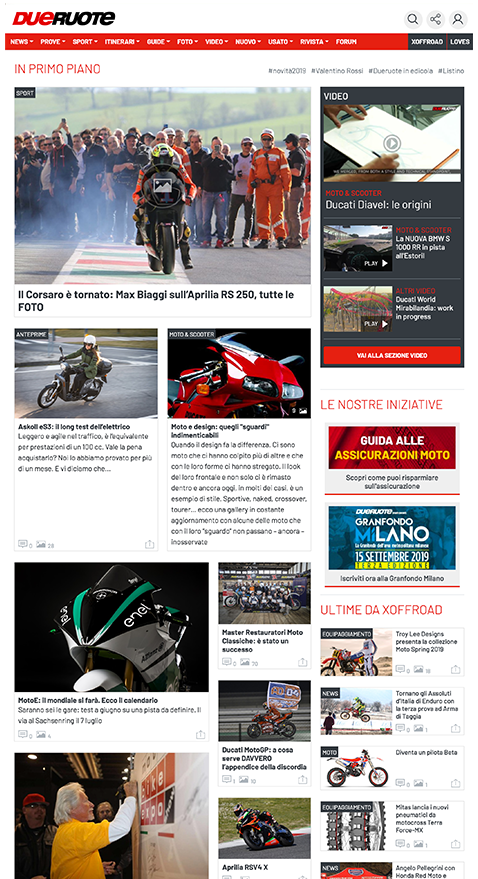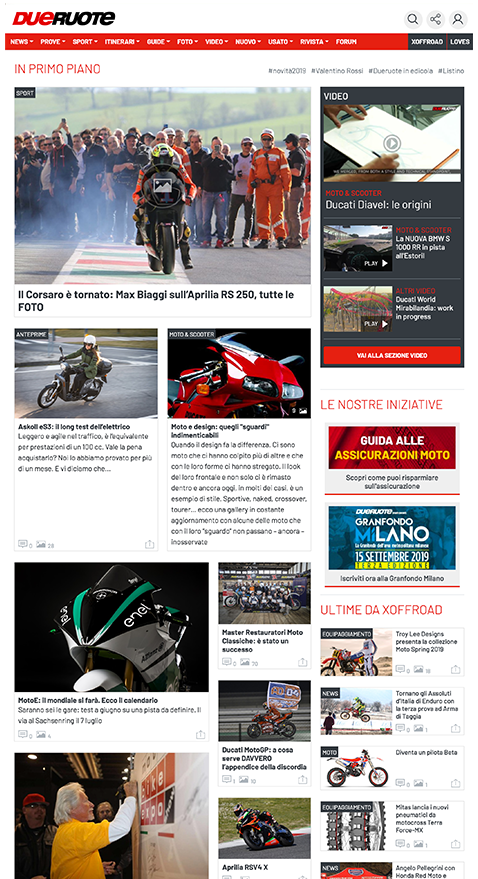 The motorcycle industry, both because of evolving lifestyles and the passion that characterizes its target audience, is constantly growing in the Italian and European mobility landscape.
Editorial Domus presides over it, through the Dueruote system, the dynamics, leading their audiences to discover the different types of vehicles, maintaining a firm dialogue with motorcycle manufacturers and with the entire supply chain, presenting new and technological advancement and by nurturing a fanbase that interacts across media with industry brands.
The Dueruote system presents a renewed structure, capable of responding to the increasingly specific communication needs of its advertisers: the website and social channels, with original formats geared toward edutainment; the innovative marketplace; co-branded or partnered events; and, last but not least, white label activities, which put Dueruote's expertise at the service of clients, from video production to press presentations.
The optimal communication strategy is possible because of a media system that is yes vertical, but able to broaden the horizons of partners and users.
UNIQUE BROWSERS:
1,127,737*
REGISTERED USERS:
108,808**
*WebTrekk Monthly Average 2022 ** Publisher's statement Feb.2023
Size of the community indicated by the Social Network