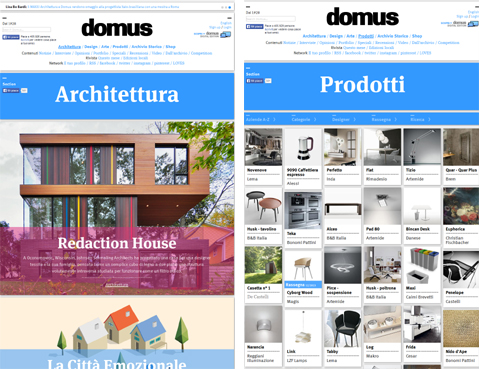 Domusweb.it serves as a digital extention for the Domus brand, the international benchmark for architecture, design and contemporary art. It provides an online exchange platform for the global communities of architects, designers, visual art students, and for enthusiasts alike.
Domusweb narrates and investigates the topical issues of architecture, design and art with daily, in-depth posts.

The related social media profiles ensure additional, on-going exchange with a highly engaged target.